My real name is Yasser Elbager. I am deaf, BSL user (British Sign Language)
I love Yakuza series game since I first played Yakuza PS2 game.  Instead of playing,I did watch all cutscenes and playthrough,walkthrough in all Youtube! This wiki need to be more welcome and feel popular! Since this game is best ever of japanese before America and Uk. Sorry,I don't understand Japanese,but this wiki does need welcome any users who understand japanese what happened or got the answer for information in all newest games I do not wish this Yakuza series game ever to end. I dreamed playing Ryuji Goda and it has granted my wish in Yakuza Dead Souls but not with fighting style yet! 
I do everything my powers to fill this wiki as possible.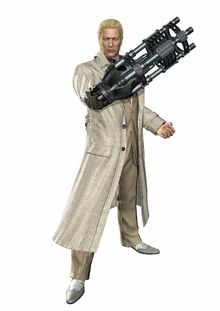 My favorite characters?:
Ryuji Goda
Kazuma Kiryu
Majima Goro
Taiga Saejima
and the main is Ryuji Goda because he is fucking awesome! I wish only playing of kicking Kiryu's ass in my own game XD!
Oh if you'd like to see any Yakuza artworks then why don't you become my watcher my deviantart: Hatredboy
Community content is available under
CC-BY-SA
unless otherwise noted.